Veracruz 150cc Introduction
Veracruz has a unique appearance and a professional team from Italy designs it, there are so many Vespa copies in the market, Veracruz is NOT a public model so Veracruz will not be like them. Like Vespa, this sleek Veracruz scooter also follows the Italian's "zest for life and a desire to embrace the future". 
With a high-quality build, Veracruz features an exquisite design that catches the eye. Its LED front light and LCD instrument cluster, along with a built-in USB charging port, give it a modern touch. A chrome-covered muffler, reminiscent of Vespa design, is also included. Each detail is carefully crafted to ensure the utmost quality. Additionally, Veracruz offers a variety of accessories, such as cargo carriers, passenger backrests, and windshields, to enhance your riding experience.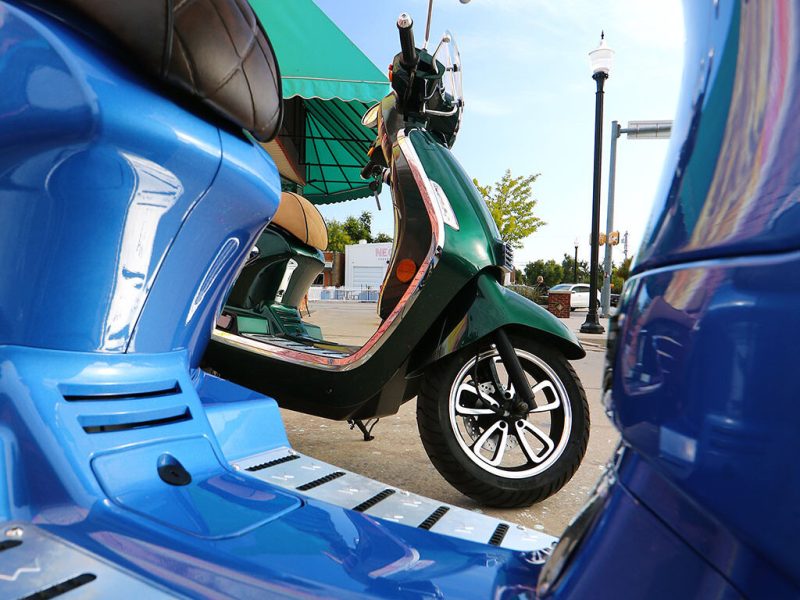 Full LED 
NGK Spark Plugs 
Paint Matched Mirrors Chrome Trim & Running Boards 
Kenda Tires 
Leather Seating & Backrest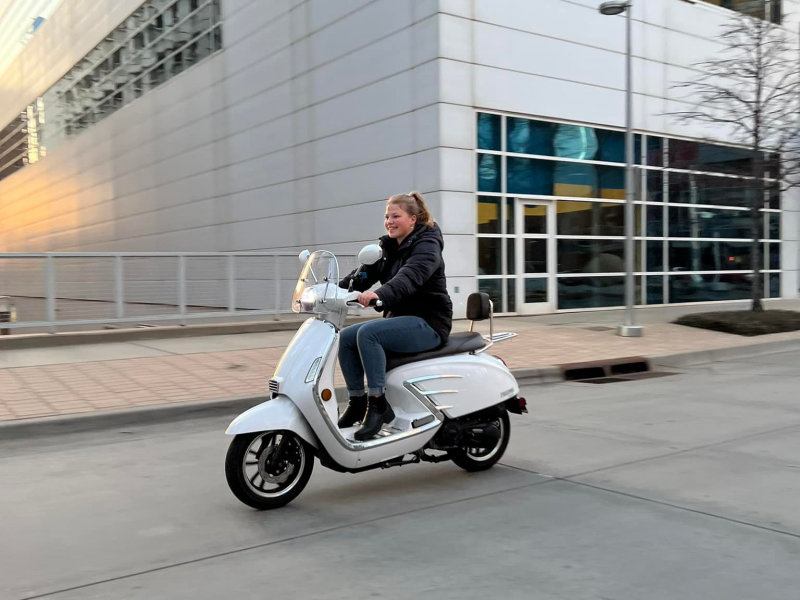 Luxury But Fuel-Efficient
The Veracruz is a vintage Italian-style scooter that has exceptional fuel efficiency. It can reach speeds of up to 60 MPH while maintaining an impressive average fuel consumption of 90 MPG. With this scooter, you can confidently ride all day without worrying about gas costs.
What's more, the Veracruz offers a comfortable riding experience, allowing your arms to drop naturally from your shoulders down to your elbows. It also features a special backrest that ensures your passenger can ride peacefully, making it a great option for family outings.
Whether you need a reliable mode of transportation for daily commuting or want to show off your luxury ride, the Veracruz has everything you need. Its classic design is sure to turn heads and garner attention wherever you go.
Veracruz 150CC TECHNICAL DATA

Engine
149.6 CC, Air Cooled
Single Cylinder, 4-Stroke

Dimensions​
74.8'' X 27.8'' X44.7''
238.09 LBS

Performance
60 MPH, 90+ MPG

Certifications
EPA & DOT & C.A.R.B
Tires
F: KENDA 110/70-12
R: KENDA 110/70-12

Fuel Tank
1.64 Gallons
90 Octane or Higher