Roguestar 150cc Introduction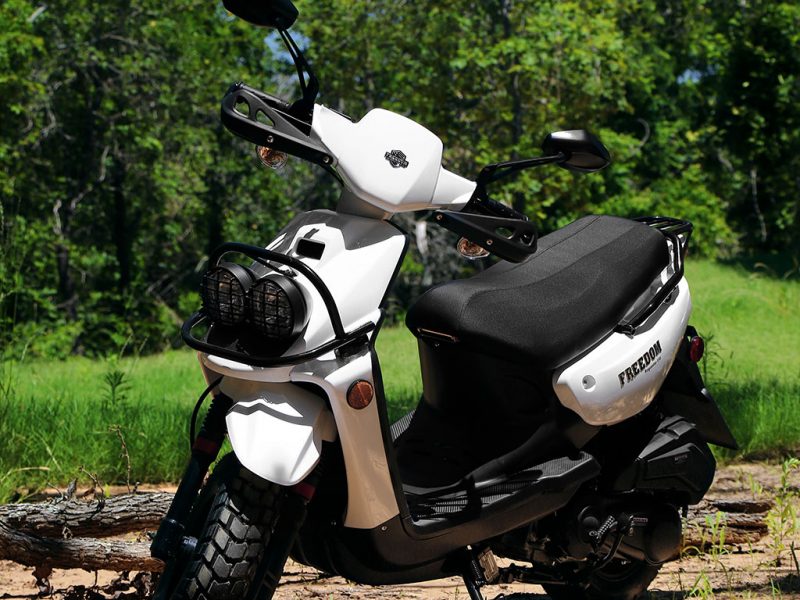 The Roguestar 150cc scooter has a robust design that looks far more expensive than its actual price. Its high-quality construction is designed to withstand impacts and wear and tear, making it a reliable transportation option for riders who need durability.
With metal brackets around the dual lights and in front of the brakes, as well as off-road knobby tires, the scooter has a rugged feel. The compact and functional dash sits centrally and is easily visible. Plus, the scooter's small footprint makes it easy to store.
Equipped with a 150cc 4-stroke engine, the Roguestar 150cc can reach a top speed of around 60 M.P.H. It is an excellent choice for riders who require a sturdy and dependable mode of transportation.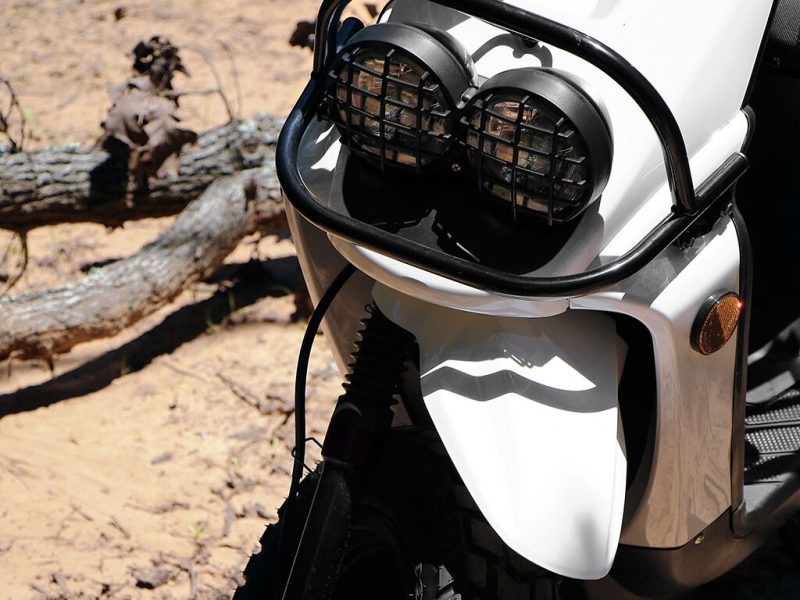 Compact Size
N.G.K. Spark Plugs
Built-in USB Charging Port
Yuanxing Off-Road Knobby Tires
Large Underseat Storage
Dual Headlights For Better Brightness
Leather Seating & Backrest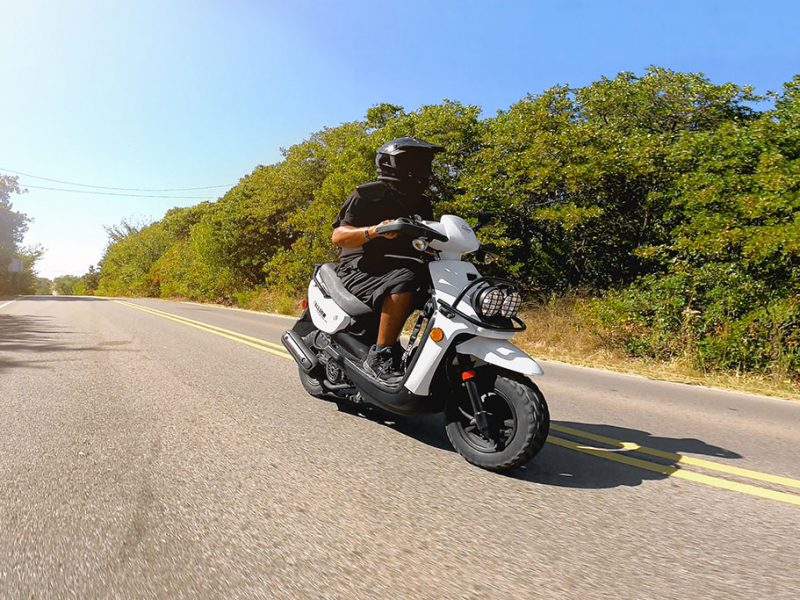 Multipurpose Commuting Tool
The Roguestar gas scooter is not only ruggedly designed, but also boasts a powerful engine that provides a smooth and speedy ride. With a top speed of approximately 60 mph, riders can easily and efficiently reach their destination. Moreover, the scooter has a decent fuel tank that allows for extended rides, up to 90 MPG, enabling riders to enjoy longer adventures without constantly stopping to refuel.
This scooter is designed to be light, short and nimble, making handling a breeze. Whether you're navigating through traffic, hitting backroads or off-roads, you can ride comfortably.
With exposed naked handlebars and handguards that complete the motorcycle concept, the Roguestar stands out from the typical moped. Whether you're commuting to work or embarking on an adventurous road trip, the Roguestar is definitely worth considering.
Roguestar 150cc TECHNICAL DATA

Engine
147.5 CC, Air Cooled
Single Cylinder, 4-Stroke

Dimensions​
74.4'' X 31.5'' X 53.5''
200.14 LBS

Performance
60 MPH, 90+ MPG

Certifications
EPA & DOT & C.A.R.B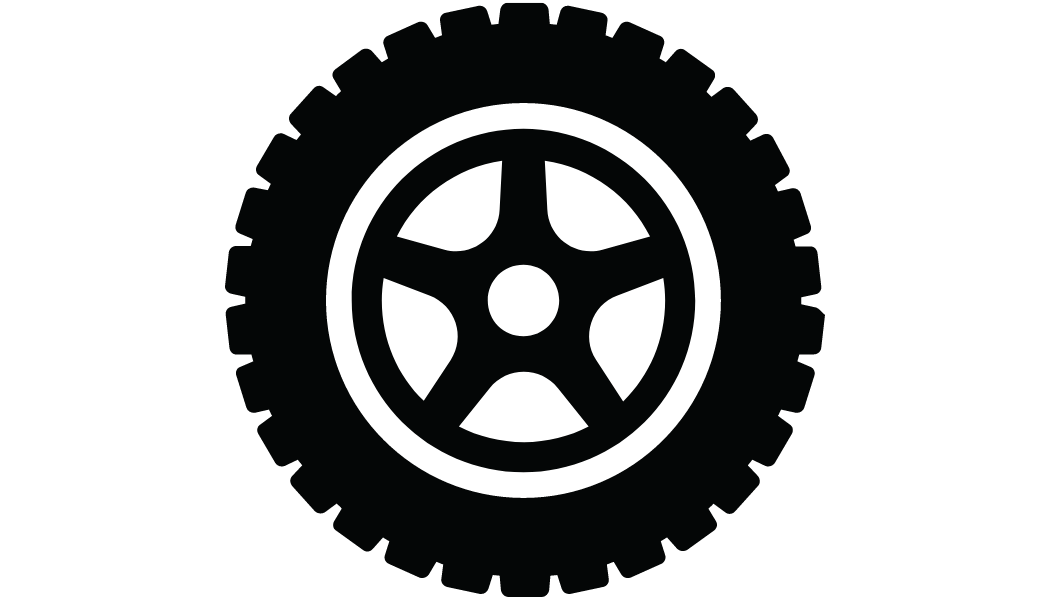 Tires
F: Knobby 120/90 ‐ 10
R: Knobby 120/90 ‐ 10

Fuel Tank
1.32 Gallons
90 Octane or Higher